(Continued from last week…)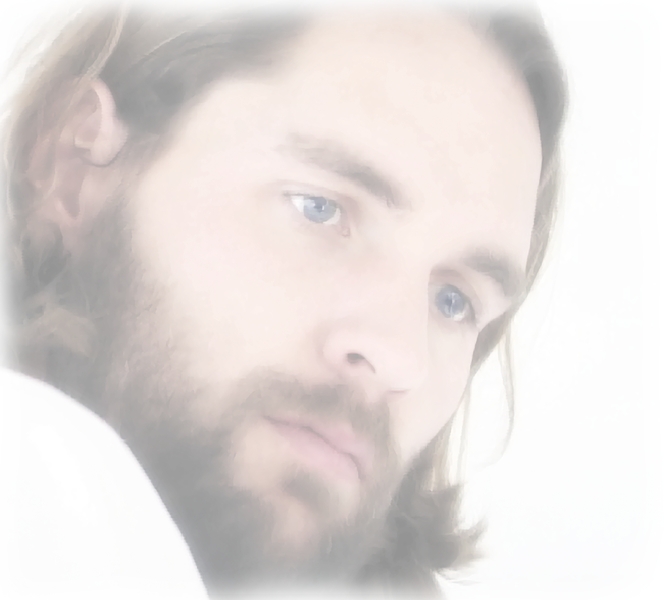 ELANE DURHAM
In the middle of an October night in Chicago, Elane Durham suffered her first seizure, which was caused by the rupture of an unknown tumor in her brain. Over the course of the next hour, Elane would have ten more seizures while being transported to the hospital and while in the ER. She was experiencing ventricular fibrillation, where her heart was fluttering instead of beating. This starved her brain for oxygen, which increased the seizures. The seizures would in turn prevent Elane from breathing, which starved her heart for oxygen, and which increased the ventricular fibrillation. She was in a vicious cycle that was quickly leading to her death. Elane tells us:
"Then my spirit was free of my body, and I felt myself lifting.
"…I…knew a 'part of me' was being left on the gurney, but at that moment I felt a great indifference toward it….
"In fact, I felt more alive than I could ever remember feeling. I now had expanded senses, and I could see things so very clearly!….
"…I saw a bright light in the distance….My spirit lifted and somehow rose toward this beacon which was emanating rays through its halos, though I had no idea of how I was moving….
"Looking upward…I realized that the light was traveling toward me just as I was moving toward it, and it was moving at a great speed. As we came closer together…I realized that there was a personality to this light. I also felt an immense love from it, a different kind of love than I had ever felt before, love that was completely overwhelming. And wonder of all wonders, I knew that I was being welcomed to come closer….
"As I got closer to the light I heard a voice—but…not with my ears alone. It was as if everything that I was, every particle of my being, was absorbing what I heard. I not only heard the voice, but I felt it as He spoke to me saying, 'Through me you have Eternal Life.'….
"In awe I drew nearer…until I saw in the light's core the outline of a Man—a glorious Being apparently made of light that seemed more golden in color than the radiance that shown all about Him. And though I thought of Him as light, He certainly had all the physical aspects and substance of a man. I saw His hands, His arms, His body, His neck, His head—I even noted His facial characteristics, though I am at a loss to describe them now. Yet withal He was a Being of power and glorious light so incredible that I could not really comprehend Him.
"But I do remember His eyes! They were so clear and bright—yet there was color to them—a beautiful blue color outlined in deeper blue that made me think of the color of the distant ocean on a clear day. But it wasn't so much the color of His eyes as it was the power in them that awed me. Those fathomless eyes penetrated my very soul. They knew me beyond anything I was ever capable of knowing about myself—and to my absolute and dumbfounded amazement, still He loved me….
"I knew then that I had been with Him before, for I absolutely recognized Him. I knew that I had dwelt, with my same exact identity, in an eternal life or existence prior to my mortal life, and in that existence I had come to know this glorious Being thoroughly and even intimately. That is both why and how I knew that the voice I had heard and felt, as well as the Being I was now gazing upon, was…the Lord Jesus Christ.
"But that sure and certain knowledge of who Christ was, completely humbled me. I had always thought of myself as unworthy of any sort of communication with God, and yet here I was, being drawn into His presence. Even while it was happening I found myself struggling to believe, to comprehend that it was happening to me….
"'What have you done for your fellow man?' He asked me then with His wordless communication, and instantly my entire life was before my eyes. It wasn't like I was seeing a movie, with scenes laid out in sequence. Instead it was somehow all at once, so that many different aspects of my life were laid out for me to see and contemplate all in the same instant. And in that same instant I chose, because of all the trauma and abuse I had experienced, to focus on every incident for which I felt guilt and shame. These, I was certain, would cause Him to release me and turn away from me.
"But no, that didn't happen. Instead He told me that every single aspect of my guilt and shame had either been forgiven by Him already because of my repentance, or had come about because of how I had been raised or treated, and had not, therefore, been of my choice. As I struggled to understand this He reminded me that I had never turned my back on God, but had daily sought Him, begging for forgiveness for the sins I had committed, and pleading for His presence in my life. Now, I realized abruptly, those prayers and pleadings were being answered.
"And then, wonder of all wonders, and in direct confirmation of His words, Christ raised His hand and somehow brought me instantly and completely into the light of His glory.
"…With incredible tenderness He made me part of His eternal presence…and I felt a perfect joy such as I've never known, either before or since. I knew that my Lord knew me…and yet despite what He knew of me He loved me infinitely more than I could comprehend….
"Being encircled within His love I was able, for the first time in my life, to completely forgive myself. I had to, for I could not in any way oppose how Christ felt about me. Unconditionally I was loved, completely had I been forgiven, and perfectly was I understood. And…I was able to feel the same way about myself as He did" (Elane Durham, I Stand All Amazed, [Granite Publishing, 1998], pp. 15-33).
(to be continued…)