Click on the Song to learn about the Story or Meaning behind it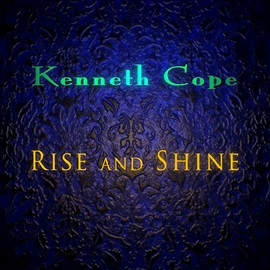 1.  Rise and Shine
2.  All the King's Men
3.  Personal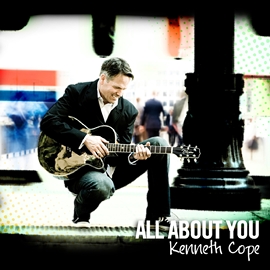 1.  All About You
2.  Fire of God
3.  His Name is Love
4.  Broken
5.  Where You Are
6.  Tell Me
7.  Him, and Him Alone
8.  It's Still You
9.  See You in the Morning
10.  More
11.  Your Father's Child
FACE TO FACE—KENNETH COPE COLLECTION (2005)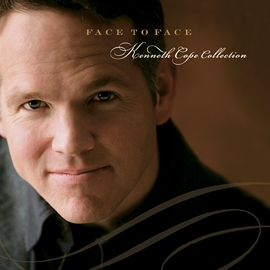 1.  Come to Jesus
2.  Holy Father
3.  Treasure the Truth
4.  Going Home
5.  Carpenter's Son
6.  Gethsemane
7.  Never a Better Hero
8.  Miracle From Heaven
9.  White Dress
10.  Eden's Garden
11.  Call On Me
12.  Man in the Sun
13.  Go With Me
14.  Brothers
15.  Face to Face
16.  His Hands
MY SERVANT JOSEPH (1993 / 2005)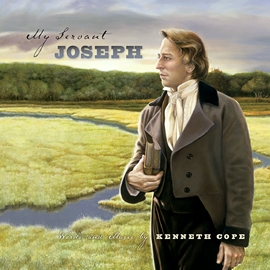 I will never forget the experience of creating My Servant Joseph. Before I began writing, I wanted to fill my soul with an understanding of Joseph. I spent long hours reading, each day for weeks, immersing myself in Joseph's own words, whether written by his own hand or those he dictated to scribes. As I read I would make notes of words and phrases that jumped out at me—things that felt important to include in the messages of the production. As the days passed, I was blessed of the Spirit to begin to almost hear, as it were, in Joseph's words the tone of his voice, the inflections and expression of feeling. It was like I began to know how Joseph spoke and what was important to him as a human being. The Spirit of God was giving this to me. It was unforgettable. The entire project, except for one song, which I had written earlier on, was then created in a matter of a few weeks. I felt very led and blessed of the Lord in this. Later as I began to perform the songs from this production, it was repeatedly manifest to me by the Spirit in great power that Joseph Smith was called of our Father and led intimately by our Savior in the work of the restoration. I testify that it has been communicated to me from the heavens that Joseph is the Lord's mighty servant, called in the latter days to bring about His marvelous work. My Servant Joseph is a sampling of the fruit of that testimony.
1.  Birthright
2.  Thy Kingdom Come
3.  Learning For Myself
4.  My Servant Joseph
5.  Tiny Hands
6.  Founding Zion
7.  Go With Me
8.  Sleigh Ride
9.  Going as a Lamb
10.  Man of Sorrows
11.  Miraculous Nauvoo
12.  Brothers
13.  Tears Flowing Fast
14.  O Lord My God
15.  Why Must the Good Die?/Free at Last
16.  Come, Follow Me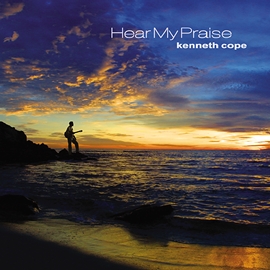 In 2001…having been a great enjoyer of Christian music for sometime (thanks to my dear friend, Michael Webb)…it soon became evident to me that so many of the Saints would most likely never happen to discover some of the great Christian songs of our day, and therefore, never come to love them as I did. Therefore, when I was thinking about my next album, I decided I would record, along with some of my own songs, some of my favorite Christian ones…songs that spoke lovingly and personally of the wonder of Christ, as well as the great things our God has done for us. So, five of these songs were not written by me, but I have made their glorious messages my own as I have performed them over the years.
1.  Hallelujahs
2.  Welcome To Our World
3.  Carpenter's Son
4.  Every Season
5.  What Have I Done With His Name?
6.  Gethsemane
7.  Sweet Jesus
8.  Breathe In Me
9.  White Dress
10.  What He Began
11.  Hear My Praise
GREATER THAN US ALL (1989 / 2001)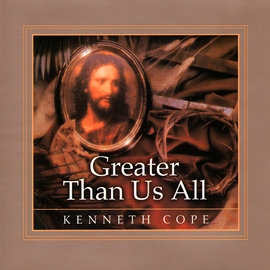 1.  Alleluia
2.  Greater Than Us All
3.  More Than Just a Boy
4.  His Hands
5.  Never a Better Hero
6.  No Other Name
7.  I'll Believe in Him
8.  He Comes / Alleluia
9.  Face to Face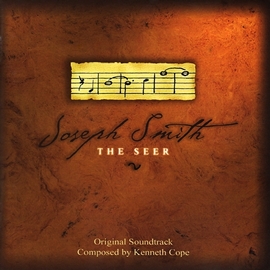 "…a seer can know of things which are past, and also of things which are to come, and by them…shall secret things be made manifest, and hidden things shall come to light, and…things shall be made known by them which otherwise could not be known. Thus God has provided a means that man, through faith, might work mighty miracles; therefore he becometh a great benefit to his fellow beings" (Mosiah 8: 17-18).
1.  From the Foundation of the World
2.  Birthright
3.  Tender Years
4.  Pillar of Fire
5.  Words of a Book
6.  Beloved Emma
7.  The Seer
8.  Sleigh Ride
9.  Founding Zion
10.  Dark Clouds
11.  Of One Heart
12.  But For a Small Moment
13.  Miraculous Nauvoo
14.  Betrayal
15.  Tears Flowing Fast
16.  One Last Look
17.  O Lord My God
18.  Into the Next World
STORIES FROM EDEN'S GARDEN (1998)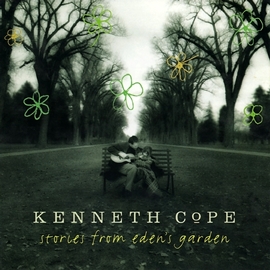 1.  Man in the Sun
2.  Ondi-Ahman
3.  Love Is
4.  Eden's Garden
5.  Old Eyes
6.  Round We Go
7.  Andrea
8.  Trail of Tears
9.  How Could I Have Known?
10.  Man to Man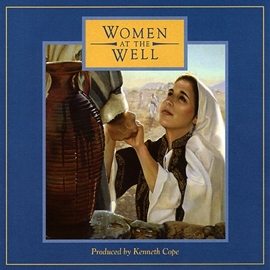 The prophet Isaiah said, "with joy shall ye draw water out of the wells of salvation" (Isaiah 12: 3).
In 1994, as I was searching for direction on what musical project would be next for me to work on, I felt myself drawn to the women of the New Testament. I saw many women in the Savior's life, who were integral to so many of the wonderful stories found in the gospels. They seemed to be the springboard for numerous profound doctrinal teaching moments, as well as for some of the fantastic miracles Jesus performed. I went through and picked out about 15 stories I wanted to focus on. However, as I tried to begin writing for the project, I felt myself in a slump about it. Nothing was coming. After prayer, I had the feeling that I was not suppose to write it all myself, but was to include women writers in the process. They would add some important insights not naturally seen through a man's eyes. So I contacted six great women writers whom I had met or worked with previously. They impressed me not only because of their skill, but also their goodness. I told them what I had planned and asked them to consider participating in the project. As they each agreed, I invited them to come up with their favorite story to work on. Interestingly, they all chose separate stories. And only one, Hilary Weeks, came up with a story I hadn't considered (she was also the only one who wrote her entire song.) After contacting these women, the floodgates opened for me. The inspiration began to flow pretty freely. As we worked together, the writing went quite quickly. Vickey Pahnke gave extra attention and worked on several pieces with me. I also asked Randy Kartchner to contribute in the writing process. He came up with some wonderful material and then magnified all of the songs by creating magnificent arrangements for each. Two of the songs came to me alone, but overall, it was quite a wonderfully collaborative effort.
These women in the New Testament LOVED Jesus. They sought after Him persistently and adoringly. No wonder He gave them so much of His time and attention. We can learn a lot from these women. I have tried, with these fine women writers, and Randy, to portray the beautiful and important qualities of these women at the Well. Jesus said, "I am the way, the truth, and the life." He is the Life; if we drink, we live.
1.  Women at the Well
2.  Close Enough to Touch
3.  Daughter, Arise
4.  If Thou Had Been Here
5.  Go in Peace
6.  Foolish or Wise
7.  Daughters
8.  Day of Tears
9.  Miracle From Heaven
10.  He Came For Me
11.  Greater Love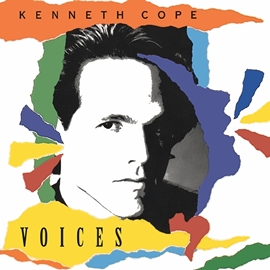 1.  Voices
2.  Can't Do It All At Once
3.  Call On Me
4.  Back-Words
5.  Hear Them Cry
6.  Gonna Miss You
7.  The Best For Last
8.  Room In the Inn
9.  Face to Face
10.  I'm Alright