THOUGHT FOR THE WEEK:
"The sun, with all those planets revolving around it and dependent on it, can still ripen the smallest bunch of grapes as if it had nothing else in the universe to do." (Galileo)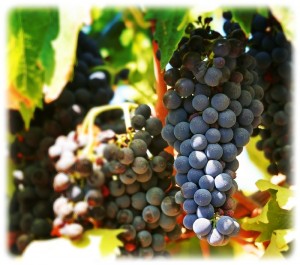 I love the underlying message of this idea. In my estimation, this is the way the mighty God of the universe attends to us. The sum of galaxies is under His watch care, and yet He is poignantly interested in you and me as if He had nothing else in all created space to worry about. This focused attention and love is powerful! It's the way parents can have the greatest impact on their children. It's the way we can encourage, lift, and affirm each other. Through it we say: "You matter to me." And those we associate with believe us.
Some two hundred years ago, those who knew Sir Walter Scott (the Scottish author and poet) used to say of him, "He spoke to every man he met as if he were a blood relative."
To treat each other as family is to see things as they really are.
Joseph Smith knew this. He had many titles…the First Elder, Prophet, Seer, Revelator, President of the High Priesthood, Apostle of Jesus Christ, President of the Church, Mayor of the city of Nauvoo, Commander of the Nauvoo Legion, etc., but his favorite thing to be called: Brother Joseph. It's about relationship.
We are the family of God! And nothing is more important to God than His family. Do we feel the same way? Let's show Him and each other that we do. Let's give extra attention to the grapes. :)