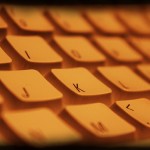 Hello, world! This is my first post on my new website. As will become very evident to anyone who takes the time to explore this site, it is very mission driven. On Facebook, in the ABOUT section of my musician's page, I've posted these words: "Doing What I Was Born To Do." I believe that, only second to being a faithful and loving husband and father, I am primarily on the earth to use whatever means I have at my fingertips to point people to God…the Eternal Father of the eternal part of us…and to Jesus Christ, His Son, who is our magnificent and Great Redeemer. For the past 26 years, I have used—as my tools—music, lyrics, and other forms of media, as well as passionately singing, preaching, teaching, and giving witness of the good news of the restored gospel. This site now allows me to expand the reach of that work and mission.
Please take the time to look inside here. Perhaps something you find will lead to a blessing for you. Perhaps you'll find something to share that will lead to a blessing for someone else. Whatever the case, it is my prayer that this site will add value to individual lives, and help bring about greater faith, goodness, and blessings to you personally…recognized, tangible, undeniable blessings. Blessings galore!
THOUGHT FOR THE WEEK:
"The highest of all arts is the art of living well. Beyond the beauty of sculpture and painting, of poetry or music, is the beauty of a well-spent life. Here all can be artists. Every person can be a hero." (Unknown)
I am just one person, but one person can make a difference in this world, for good or for evil. I am laden with weakness, but it has been my sincere intent and effort to stand on the side of good.
I hope you enjoy a loving, learning, life-expanding week!