(Continued from last week…)
Practice makes progress; Jesus makes perfect.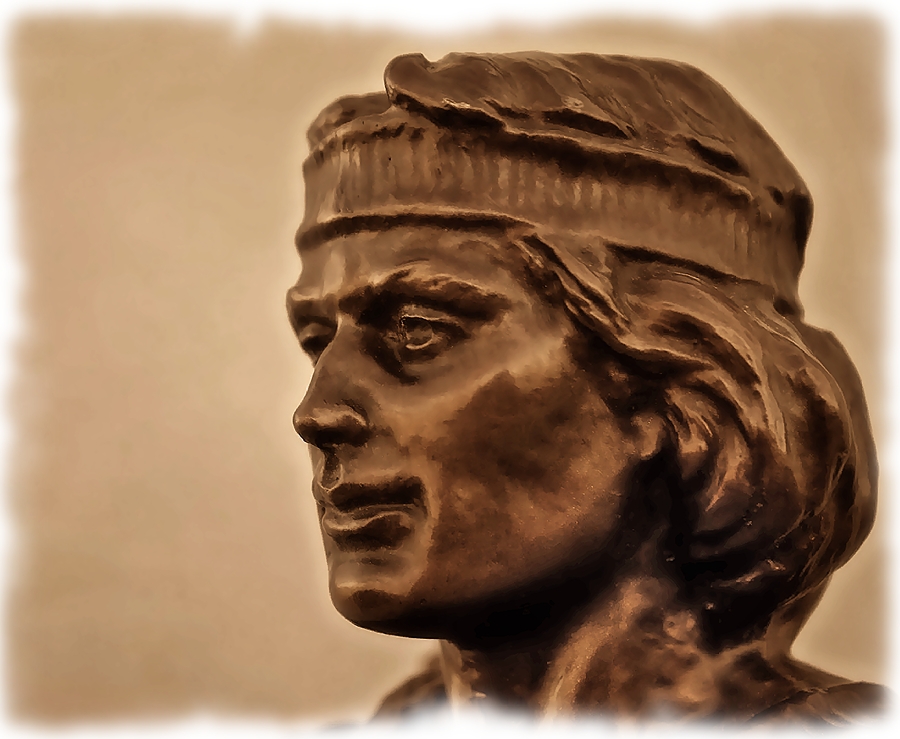 Last week's blog was an intro of sorts; I tried to set the stage for this series by stating clearly that we cannot perfect ourselves. Only Jesus can do this for us. And He intends on doing it. So I would invite you to count on Him partnering with you.
Now, this series is meant for three groups of people. The first group are those who are frustrated to varying degrees because they believe they just can't do it—they can't make themselves good enough to get to heaven—because they feel they lack the internal qualities—they're just not faithful enough, or gifted enough, or consistently disciplined enough. To them I say: You are right; you cannot do it! But to them I also say: Don't despair; you're doing it was never the plan. Jesus, on the other hand, can do it for you, and wants to do it. And that was the plan from the beginning! Jesus is faithful enough, and gifted enough, and consistently disciplined enough to finish the job and make you and me into celestial material. But we must recognize this and look to Him alone for this.
The second group are those who think they can do it…that they've somehow got the smarts and the energy and the persistence to work on their weaknesses one by one until they, by their sheer will power and effort, become like the Savior. To these I kindly say: Wake up, search the scriptures, and repent. The prophet Nephi said: "I will not put my trust in the arm of flesh" (2 Nephi 4: 34). The arm is a symbol of power and strength. Nephi is saying 'I will not trust in the power and strength of the flesh.' He knew that relying on man's strength was contrary to what God intended. Nephi continued: "Yea, cursed is he that putteth his trust in man or maketh flesh his arm." And for Nephi, that included his own arm. We know that Nephi was frustrated that he could not remove certain weaknesses and tendencies of his flesh that kept him, in his own eyes, from being the godly man he so passionately wanted to be. Well, if the great, obedient, faithful, and miraculously gifted Nephi didn't consider himself capable of uprooting the weakness that was in him and his flesh, then why would any believing Latter-day Saint think they could somehow do better?
And the third group are those who are somewhere in between the other two camps…not entirely new and naïve on the road of discipleship, but not yet to the exasperating, heart-breaking point of trying, and yet falling short day after day, week after week, month after month, year after year.
I personally have spent time in each of these three camps…and I say to you that only one of them in this life offers good news. As Nephi said: "O wretched man that I am!…I am encompassed about, because of the temptations and the sins which do so easily beset me….nevertheless, I know in whom I have trusted" (2 Nephi 4: 17-19). That was Nephi's good news. And it is yours and mine as well.
Only Christ can bring us to perfection. All of our repetitive efforts in this world will never do it. The gospel (good news) for those whose internal self yearns for and desires to be good and perfect rests in Christ. He is the means whereby this is accomplished for us. And as I declared earlier, He wants to do it! So I say we let Him.
Now, this does not mean that we carelessly sit back and stop trying. Anyone who has spent any time reading our blessed Savior's words knows that. He wants our efforts (and we'll talk about that as we go). He has asked us to "practice virtue and holiness" before Him (see D&C 38: 24; 46: 33), and there is purpose in our practice. But as I said last week, Christ is the One that will bring about our inward transformation to real virtue and real holiness. Count on it. And let that give you some peace.
Jesus keeps His word. And if we are in a covenant relationship with Him, He has great and marvelous plans for us. He even has great and marvelous plans for so many others who are not yet in that covenant relationship with Him. So keep your spiritual eyes open and your spiritual ears attentive. Who knows…He may guide you to one of those searching souls, and you may just be the means of bringing them to His salvation.
(to be continued…)