THOUGHT FOR THE WEEK:
"If I can stop one heart from breaking, I shall not live in vain; if I can ease one life the aching, or cool one pain, or help one fainting Robin unto his nest again, I shall not live in vain." (Emily Dickinson)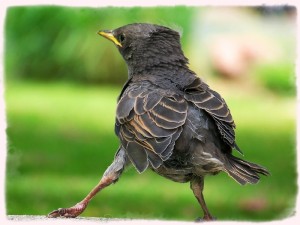 Being somewhat of a public figure can afford a life the possibility of doing good on a potentially grand scale. And for these many years, doing much grand-scale good has been my desire and the motive behind my work. I've wanted to reach as many people as possible through my music, and offer hope to those lacking in hope, as well as encourage greater confidence in our Father and Savior's love for them. However, even though ministering to the masses may be honorable, it is not sufficient to bring about the soul-growth that God desires in both the one who ministers and the one who is ministered to. For, if we look at God, we see that while He often works in sweeping ways and brings about events that impact such an enormous number of people, He does His most lasting work heart to heart, face to face, one person at a time. And I am grateful that He has so mercifully reemphasized this truth to me over the last few years.
In the middle of 2009, I began to feel spiritually impressed that I was to stop all travel at the end of that year. I was to pull back, stay home, stop doing firesides or performances, and work on my "Son of Man" musical. At least I believed that was the main reason for this hiatus. But the following couple of years, as I began to feel my potential reach to the outside world diminishing greatly, I also began to feel less and less useful. This took me on a roller coaster of emotions and personal doubts…until God opened my eyes.
Looking back over the last decade or more, I have noticed that I have had, at any given time, a handful of dear friends who were in great turmoil. Each of their hearts have been breaking from such unrelenting pain, caused by a variety of terrors: spousal infidelity and betrayal, unwanted divorce, wayward children, chronic illness, life-threatening disease, addiction, loss of work, abuse, mental illness, and even demonic possession. Their eternal spirits have been aching…near to fainting…and the thought came to me with great impact…If I can just be useful to them…not ministering to thousands…but individually loving and giving encouragement to these few precious friends…if I can specifically pray for them, by name…if I can call them on the phone, or send emails, or lovingly place their treasured names upon a temple altar…and in some way, help them along their journey…so they can keep going, and not lose faith, or hope, or trust in the promises of God, then truly my life will have meant something. Certainly doing this for them will end up meaning everything to God who is their yearning, loving Father.
Bessie Anderson Stanley's description of life-success is as follows: "…to find the best in others; to leave the world a bit better…to know even one life has breathed easier because you have lived. This is to have succeeded."
It's really that simple. And true life-success waits for anyone who wants it! It doesn't have to be on a grand scale in order to be eternally significant to God, or to be significant to one…or two…or three precious souls. Perhaps you will have an opportunity to affect many by some public act or creation…but more profoundly, you will have at your fingertips the chance to affect a few in a very lasting way…and it will be those who are closest to you in your circle of influence. For they have been put there by God for you to minister to. And who can measure the eternal significance and impact that your love and friendship will have as you "help one fainting Robin unto his nest again"?
Has one life breathed easier because you have lived?
Well, what about today? Is someone waiting to breathe easier now?
For…we are alive today, and now is what we have. Therefore, let us not live in vain!
:)