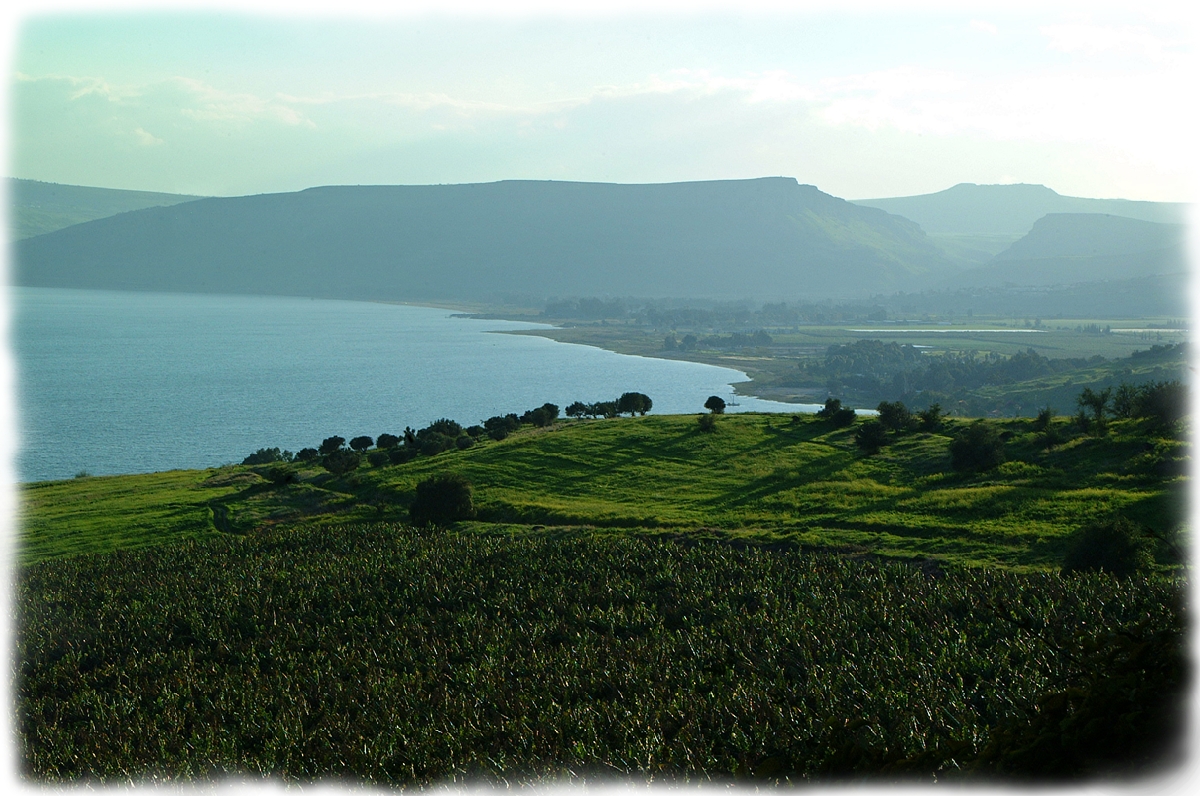 Jesus called Himself the Good Shepherd. I'd like to look at that for a moment. What makes a shepherd a good shepherd? Well, for one thing, a good shepherd has fine-tuned his ears to hear and interpret bleating. And all of us sheep down here are going to do some bleating.
How good was this Good Shepherd at hearing bleating? Let me give you an example…
On the northwest shore of the Sea of Galilee, there was a fishing village called Capernaum, where Jesus performed so many of His exquisite miracles during His earthly ministry. Approximately 25 miles away (as the crow flies) to the south was a little city called Nain. After a day of teaching among the multitudes, and healing the centurion's servant in Capernaum (Luke 7: 1-10), Jesus headed out of town towards Nain. As I read the sacred text, it appears to me that Jesus had to hurry to get to this little city because the scriptures tell us that He arrived there by "the day after" (Luke 7: 11), meaning: before that next day's end. And what would be the cause for Him to hurry to get to Nain? Well, one of His sheep was about to face some real heartache and loss—a certain widow, on that next day, would experience the death of her only son, and before evening would be following the funeral procession towards his burial. It was customary for the Jews to bury someone within 24 hours of their death. Therefore, due to the timing of these events, I can't help but wonder if Jesus knew on that previous day that the widow's son was going to die, and so He started His journey to get there in time…either that, or He just felt compelled by the Spirit of His Father, which was in Him, to make the trip in haste. And it was a demanding trek. Jesus had to march from Capernaum, which is almost 700 feet below sea level, and climb around the mountains that border the southwest of the Sea of Galilee, make a detour around Mt. Tabor, and get to Nain in time to meet the procession that next day! Having been to Capernaum, myself, and having seen the steep terrain on the western slopes of Galilee and the less than straight road, it is certain that 30, 35, or maybe even 40 miles was more accurate to the distance traveled; and due to the climb in elevation, it would have taken longer than on flat ground. Averaging between three and four miles an hour—which is a pretty quick and steady pace—that's ten to twelve hours of walking! Therefore, it appears to me that Jesus knew He had to hurry to get to wherever it was He was going. Was He spiritually aware of this woman, and her son? While the scriptures do not tell us one way or the other, it is clear to me that He had to be moving quite rapidly to even make it to Nain in the time given.
These are the kinds of things I like to think about and imagine when it comes to the life of our Lord—what the particulars of the circumstances might have been. In my mind, I can picture Jesus walking briskly, the apostles trying to keep up, and a host of others…"many of his disciples went with him, and much people" (Luke 7: 11). I can imagine a committed Peter right at Jesus' heels. Perhaps one of the younger apostles hurries up from the back of the group and asks Peter: "Where is the Master headed in such a hurry?" I can almost hear Peter's reply: "I don't know, but I don't want to miss it!"
Whatever the factual particulars of the event are, the truth is certain: 25 miles isn't too far away for this Good Shepherd to hear bleating. 25 million light years isn't too far away! Wherever He may happen to be in His universe, it is not too far away for Him to hear and interpret your or my heart-cry.
And, we must also remember, He is not resting stationary on His Father's throne waiting for us to find our own way back to heaven. If His life is now anything like it was when He lived in mortality, He spends most of His time right here, among us, out in search of sinners…looking for a lost sheep…"until He find it" (Luke 15: 4).
"I am the good shepherd, and know my sheep….and I lay down my life for the sheep….Therefore doth my Father love me" (John 10: 14-17).
He is the Good Shepherd indeed! Not just in general terms…but in the small and varying particulars of the individual lives of His flock. One of these was a widow in Nain, some two thousand years ago, whose heart-cry rang out in anguish, reverberating through the canyons and across the grass-covered hills of the Galilee. Her Good Shepherd heard the cry, and He did not fail her!