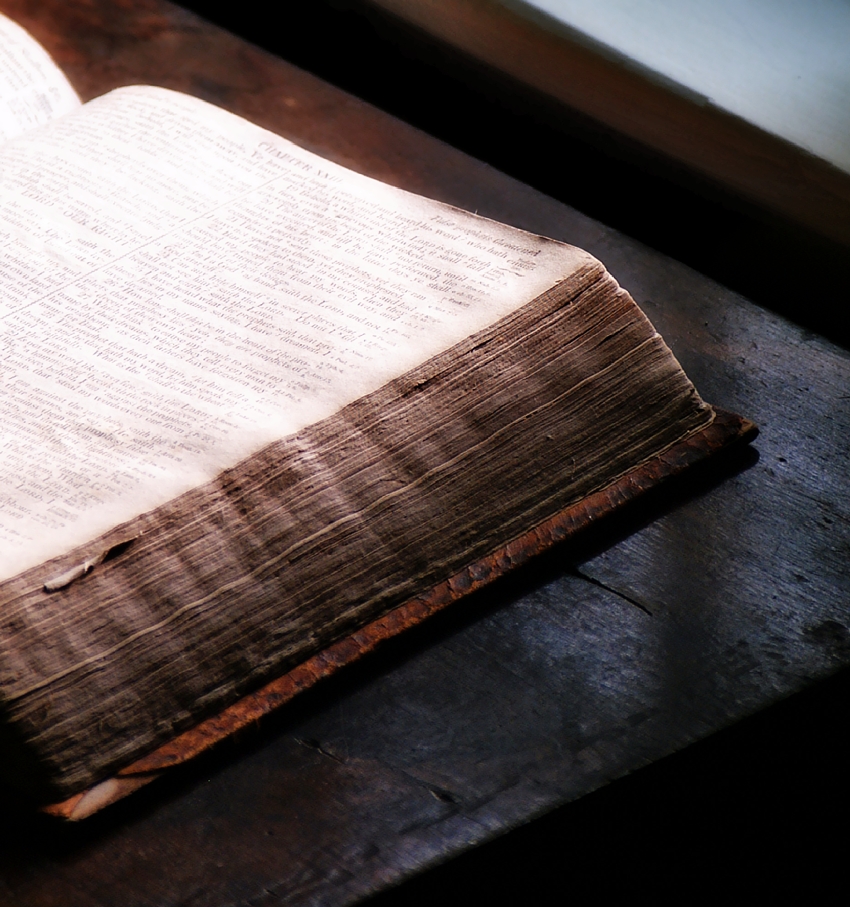 Joseph Smith was born in the year 1805, in the state of Vermont. While still a boy, his family relocated to upper-state New York. According to his mother, young Joseph was "much less inclined to the perusal of books than any of the rest of [the] children, but far more given to meditation and deep study" (Lucy Mack Smith, History of Joseph Smith, (Salt Lake City: Bookcraft, 1958), p. 82).
Joseph, speaking of that time, says: "My mind became seriously impressed with regard to…my immortal soul, which led me to searching the scriptures" (Richard L. Bushman, Joseph Smith and the Beginnings of Mormonism, [Urbana and Chicago: University of Illinois Press, 1988], p. 53, spelling and punctuation revised). "From the age of twelve years to fifteen I pondered many things in my heart…My mind became exceedingly distressed for I became convicted of my sins…[and] by searching the scriptures, I found that…there was no society or denomination that built upon the gospel of Jesus Christ as recorded in the New Testament" (Ibid., p. 55). "but…it was impossible for a person young as I was, and so unacquainted with men and things, to come to any certain conclusion who was right and who was wrong" (Joseph Smith-History 1: 8).
While struggling under such conditions, Joseph read in the New Testament, in the book of James: "If any of you lack wisdom, let him ask of God, that giveth to all men liberally, and upbraideth not; and it shall be given him" (James 1: 5). Joseph said: "Never did any passage of scripture come with more power to the heart of man than this did at this time to mine. It seemed to enter with great force into every feeling of my heart. I reflected on it again and again, knowing that if any person needed wisdom from God, I did; for how to act I did not know, and unless I could get more wisdom than I then had, I would never know….At length I came to the conclusion that I must…do as James directs, [and] ask of God….So in accordance with this…I retired to the woods to make the attempt. It was on the morning of a beautiful, clear day, early in the spring of eighteen hundred and twenty….After [going] to the place…[and] having looked around me, and finding myself alone, I kneeled down and began to offer up the desires of my heart to God….[And while] exerting all my powers to call upon God…I saw a pillar of light exactly over my head, above the brightness of the sun, which descended gradually until it fell upon me….When the light rested upon me I saw two Personages, whose brightness and glory defy all description, standing above me in the air. One of them spake unto me, calling me by name and said, pointing to the other, 'This is My Beloved Son. Hear Him!'" (Joseph Smith-History 1: 11-17) "[After the vision,] my soul was filled with love and for many days I [felt that] the Lord was with me" (Dean C. Jessee, comp. and ed. The Papers of Joseph Smith, vol. 1, (Salt Lake City: Deseret Book Co., 1989), p. 7).
"I [had] learned for myself…that a man who lacked wisdom might ask of God, and obtain" (Joseph Smith-History 1: 20, 26).