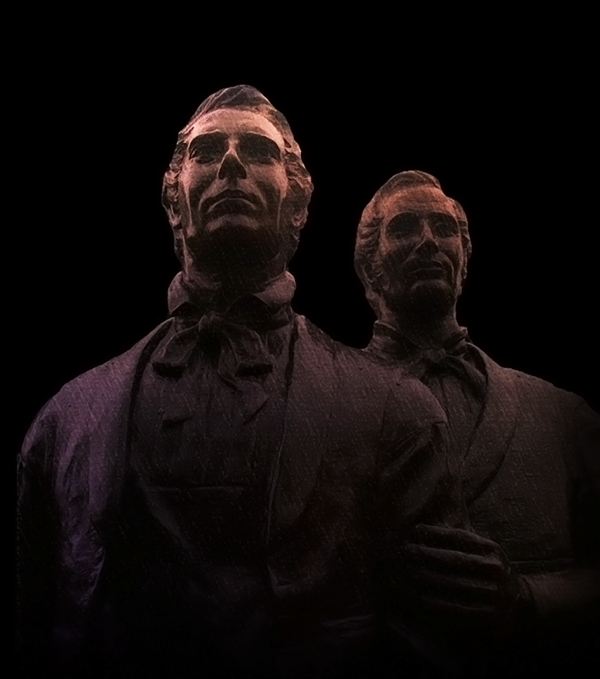 Once the Prophet said: "Oh, I am so tired that I often feel to long for my day of rest….If it were not for the love of you, my brethren and sisters, death would be sweet to me as honey" (Truman Madsen, Joseph Smith the Prophet, [Salt Lake City: Bookcraft, 1989], p. 61). On another occasion he remarked: "I do not regard my own life….for what can our enemies do? Only kill the body, and their power is then at an end….I love you with all my heart….You have stood by me in the hour of trouble, and I am willing to sacrifice my life for your preservation" (History of the Church, vol. 6. p. 500).
"Greater love hath no man than this, that a man lay down his life for his friends" (John 15: 13). But Joseph also had a work to do and he knew that God would protect him until that work was done. He testified to the people: "I yet live…therefore God requires more at my hands" (History of the Church, vol. 2, p. 308). "God Almighty is my shield; and what can man do if God is my friend?" (Ibid., vol. 5, p. 259) "…the world…never will have power to kill me till my work is accomplished, and I am ready to die" (Ibid., vol. 6, p. 58). "…then I shall be offered freely" (Ibid., vol. 5, p. 259).
Just before his death, Joseph found himself surrounded by a group of military officers who confessed that he did not appear to be the evil man that his enemies had said he was. "But," they continued, "we cannot see what is in your heart, [nor] tell what are your intentions." To which the Prophet replied: "Very true, gentlemen, you cannot see what is in my heart…but I can see what is in your hearts, and will tell you what I see. I can see that you thirst for blood and nothing but my blood will satisfy you" (Ibid., vol. 6, p. 566). Two days later, his blood was spilt!
And while there were those among the Saints who would betray him, most of his brethren would stand by him to the death. One of these was his dear brother Hyrum. Joseph said of him: "I could pray in my heart that all my brethren were like unto my beloved brother Hyrum, who possesses…the meekness and humility of Christ; and I love him with that love that is stronger than death" (Ibid., vol. 2, p. 338). "Hyrum, what a faithful heart you have got!…[what] care you have had for my soul! O how many are the sorrows we have shared together; and again we find ourselves…[in the] hand of oppression" (Ibid., vol. 5, pp. 107-08). "I advised my brother Hyrum to take his family…and go….[for if we were] ever taken again, we [would] be massacred….I want Hyrum to live…but he is determined not to leave me" (Ibid., vol. 6, pp. 520, 546). "I fear not death; my work is done. Keep the faith and I will die for Nauvoo" (Dan Jones, The Martyrdom of Joseph and Hyrum Smith, p. 3).