(Continued from last week…)
I know, I know! I said last week, with that post, that I was finishing up with this series on the sacrament. But hey, something else pressed in upon me as I cut the lawn this morning…so here I am. "Wherefore," in the words of Moroni, "I write a few more things, contrary to that which I had supposed; for I had supposed not to have written any more; but I write a few more things, that perhaps they may be of worth unto [at least one person out there in cyberspace], according to the will of the Lord" (Moroni 1: 4). (Of course I took some "likening the scriptures unto us" liberties at the end of that quote. :)
Among the vast number of memorable passages in the Book of Mormon, one stands out as one of the most widely used and well known among the Latter-Day Saints, and that is the one known as Moroni's promise. It is found at the end of the book, in Moroni 10: 3-5. For my purposes here today, I wish to review verse three:
"Behold, I would exhort you that when ye shall read these things [the words in the Book of Mormon], if it be wisdom in God that ye should read them, that ye would remember how merciful the Lord hath been unto the children of men, from the creation of Adam even down until the time that ye shall receive these things, and ponder it in your hearts."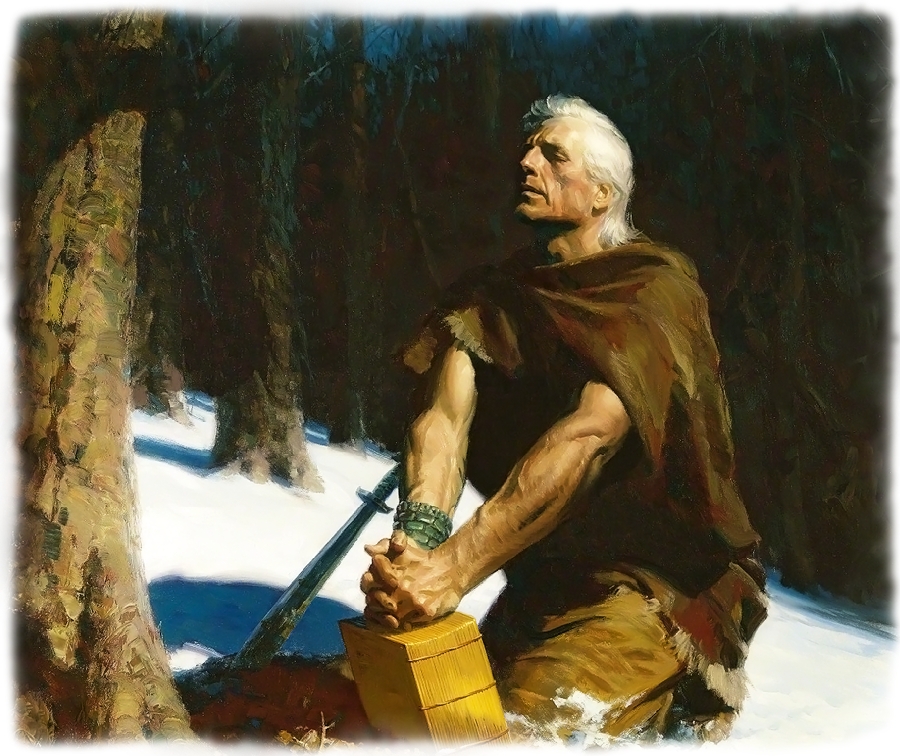 Okay…Moroni has exhorted us to "ponder it in [our] hearts." Ponder what? When we hear commentary about this promise, we usually hear that we need to read and ponder the words of the Book of Mormon. And, of course, we know that that is a true statement. But is that what we are being exhorted to ponder here? A little closer look at the grammar of the sentence: "when ye shall read these things…ye should read them…receive these things, and ponder it in your hearts." Can the plural of "these things" and "them" equal the singular "it" which we are supposed to ponder? No. I suggest that the grammar is sound. I suggest that what we are supposed to ponder in our hearts is not "these things," but rather, it is "how merciful the Lord hath been unto the children of men, from the creation of Adam even down until the time that ye shall receive these things." Why would that be important? Well, Moroni wants us to remember and ponder how merciful God has been in His dealings with mankind…from the days of Adam all the way down to you and your day, right up to the moment when you come to this page and promise in the book. Remember and ponder the past 6000 years, and think of how many times in the scriptural record that God answered other people's prayers, other people's sincere searches for truth. Ponder THAT in your heart. Think on it. Reflect. God has said that He is no respecter of persons. Would He answer the prayers of a multitude of other truth seekers who went to Him in all patience and faith, believing that they would receive, and NOT answer yours? Moroni wants you to believe that if He would answer a host of others in their sincere quest for Him, then He will also answer you!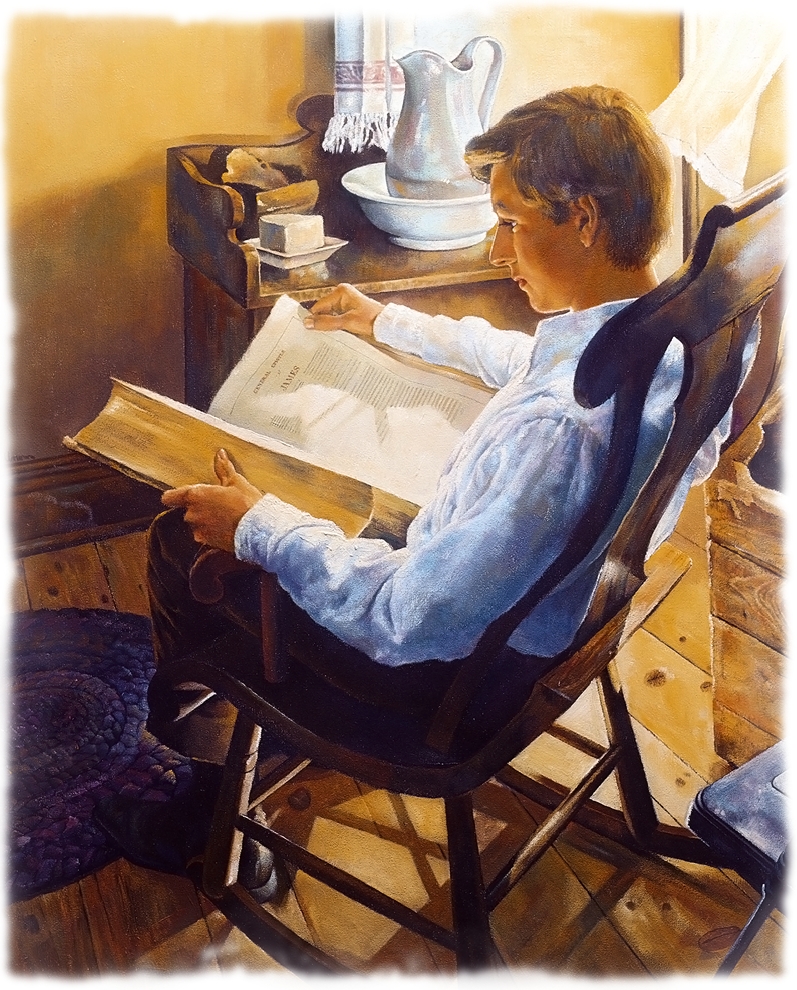 In fact, we know that Joseph Smith, himself, learned this truth by his own experience. He tried the experiment and saw that God kept His word. He became a witness to the Lord's declaration that God was no respecter of persons, but would just as soon manifest the truth to a fourteen-year-old farm boy, as He would to an 80-year-old Moses in the mount. But, Joseph didn't come to this revelation immediately. He had to arrive at a place of faith first. And how did he do that? Well, first he read the word of the Lord's servant, James, "If any of you lack wisdom, let him ask of God, that giveth to all men liberally, and upbraideth not; and it shall be given him" (James 1: 5). As Joseph read, this passage of scripture was carried with extraordinary power into his heart. Then Joseph thought about the message of the passage, over and over again. He said: "I reflected on it again and again" (Joseph Smith-History 1: 12). "If any of you lack wisdom, let him ask of God, that giveth to all men…" And as he reflected, Joseph realized he was among the "any" and "all" men being spoken to. Therefore, he continued to ponder God's invitation in his heart. And as he did, the seed of faith grew until he believed he would get an answer. How long did it take? We don't know for sure. But Joseph tells us, "I at length came to the determination to 'ask of God'" (JS-H 1: 13). Joseph needed time to ponder so he could get to where he was ready to believe and receive a response from heaven. Moroni knew that the readers of the Book of Mormon would also need time to remember and ponder God's mercy and willingness to commune with mankind so they could arrive at the place of faith, and then come to know "by the power of the Holy Ghost" that the Book is true and from God. (Moroni 10: 4-5.)
See how spiritual knowledge, feelings, understanding, conviction, commitment, and testimony all need time to deepen, mature, and grow. That is why there is such potential power in using time to reflect, ponder, and remember!
And so it is with the sacrament. When we remember, reflect, ponder, consider, imagine, envision, and increase our study of what the Savior did—what He went through—and how treacherous it might have been for Him, oh how it works its affect upon us! When we remember the history of our own pain, our own suffering, our own loss, disappointment, broken heartedness, anguish of mind, guilt, shame, loneliness, isolation, confusion, abuse and betrayal at the hands of others, etc., and we reflect on the idea that He took all of that and more onto and into His own person, how it fills us with such compassion for Him! AND, when we contemplate that He took the punishment we were due to receive because of our sins, rebellion, pride, and hardness of heart, it causes us to kneel all amazed!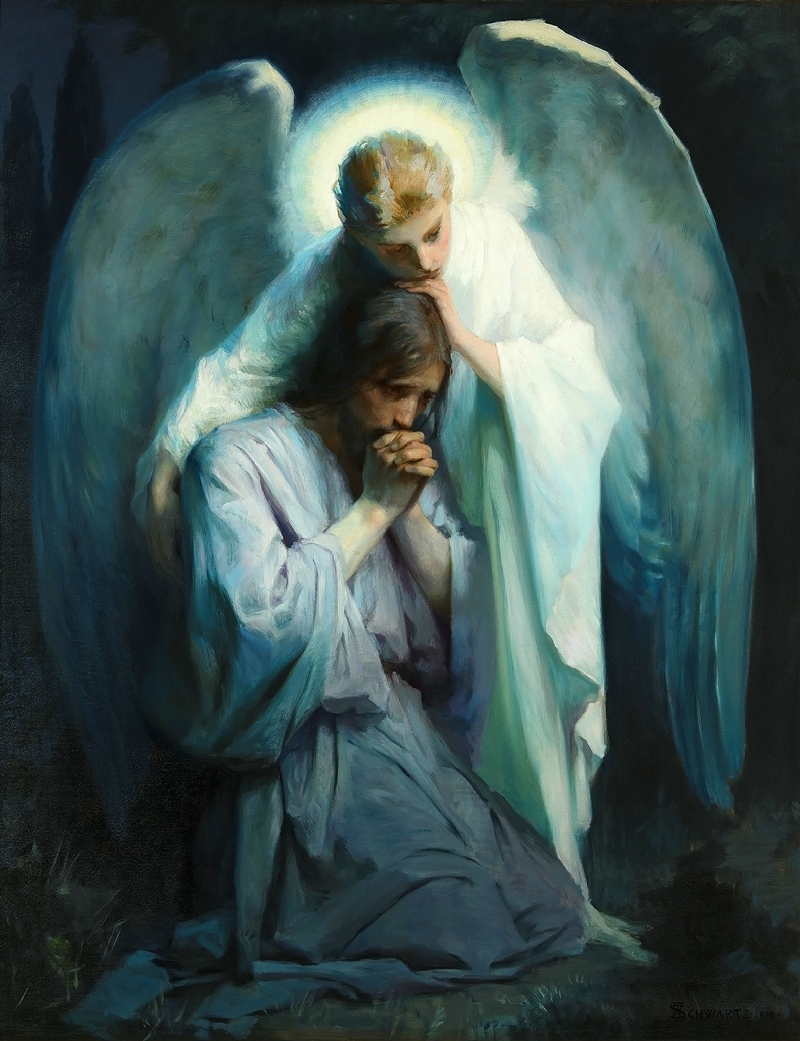 Jesus took it ALL!
Why? Because of LOVE!
Does it boggle your mind that you could mean THAT MUCH to someone?…that you could be loved THAT MUCH?
Well, you do! And you are!
Remember THAT! Remember Him…and ponder all of it in your heart! And as you do, see if the sacrament doesn't become a spiritual, worshipful, deeply personal communion with your Lord and Savior, Jesus Christ!
As Alma said, "And now…I desire that ye shall plant this word in your hearts, and as it beginneth to swell even so nourish it by your faith [and I would add, nourish it by your remembering, reflecting, and pondering]. And behold, it will become a tree, springing up in you unto everlasting life. And then may God grant unto you that your burdens may be light, through the joy of his Son" (Alma 33: 23).
(to be continued…maybe…)