(Continued from last week…)
Wow…awesome! Now that I have your attention…
This last post appears to have generated a lot of individual thought and discussion…which is a good thing, right? If it did nothing else, than to cause some of us to think more about what we personally feel and believe regarding the sacrament, then much good has come of it. However—and I was saddened about this—it also seems to have generated a bit of controversy. Please know, it was never my intention to be controversial. I was simply raising my voice to focus on Jesus, which is something I have felt passionate about for years.
Now, I never said that "renewing our covenants" was a bad idea, or bad doctrine. Rather, I made it known that I regretted that the words "renewing our covenants" had become our most prominent catchphrase when it came to defining the purpose of the sacrament. Also, I underscored the fact that Jesus, Himself, EMPHASIZED again and again that the ordinance He instituted was one of remembering Him, His body and blood, and when we would try to really do so, we would be blessed to have His Spirit. Those are HIS words, not mine. And He does not lie. So count on Him to keep that promise!
It's interesting how many of you felt the need to correct me here, and certainly for some of you, that was motivated out of concern for me, and/or others whom you feared I might wrongly influence. For this genuine concern, I thank you.
Many of you copied and pasted links for me to look up, no doubt, your way of showing to me that the sacrament IS about renewing our covenants. Please know…I have the Internet, and a smart phone. :) And, I have listened to our beloved leaders since I was a boy. I know that our apostles and prophets have used these words in their talks. I know there are hundreds of statements at LDS.org about "renewing our covenants" through the sacrament…but again, you are missing my point. Just this past week, I was made aware of a recent General Conference Leadership Training (April 2015) that the First Presidency and Quorum of the Twelve Apostles held for all General Authorities, Area Seventies, and General Auxiliary Presidencies of the Church. This week, I was able to review some of the recorded video of the training. The training's focus was on Sabbath Day Observance, both at church, and in the home. Members of the First Presidency and the Twelve took turns addressing the audience of church leaders.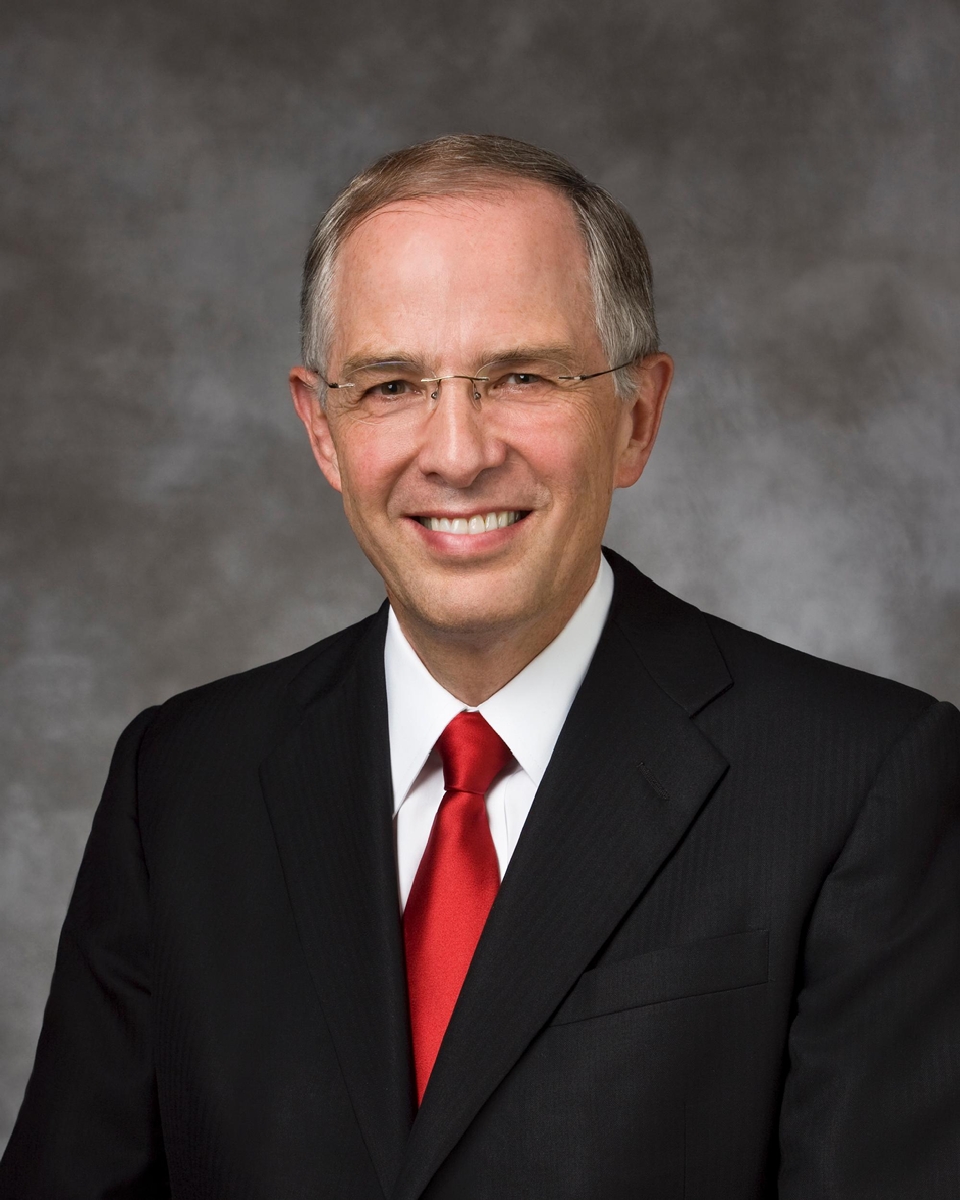 Elder Neil L. Andersen, the newest member of the Twelve, arose to take his turn and said: "The title Renewing Our Baptismal Covenants is not found in the scriptures. It's not inappropriate." Motioning to the audience, he said: "Many of you have used it in talks." Then motioning to the Twelve and First Presidency sitting with him on the stand, he said: "We have used it in talks. But it is not something that is used in the scriptures. And it can't be the keynote of what we say about the sacrament." He later went on to say: "The sacrament is a beautiful time to not just renew our baptismal covenants, but to commit to [our heavenly Father], to renew all our covenants, all our promises, and to approach Him in a spiritual power that we did not have previously."
So, if according to Elder Andersen, renewing our baptismal covenants shouldn't be the keynote of what we say when we talk about the sacrament, then what should the keynote be? I would invite you to not be lazy and take the easy way to support your position on this or any other doctrine of the gospel by doing quick searches on the Internet. I am encouraging you to get into the Holy Scriptures (use the Topical Guide and Index to assist you) and search every reference regarding the sacrament, and see if you don't hear in your own spirit, as I've heard in mine, the voice of the Savior encouraging you to, first and foremost, let it be about Him and in remembrance of Him when you partake of the emblems of His flesh and blood. He has His reasons for wanting it this way.
For instance, speaking about covenants, here is a very serious question for all of us, me included! How does your heart feel about "renewing covenants" that you know you are going to break? Stay with me on this, as I explain…
In the Book of Mormon, Captain Moroni was in battle with the Lamanites. God strengthened Moroni's forces with such astounding power that the Lamanites were frightened and did not want to continue fighting. Moroni, upon seeing their terror, commanded his men to stop shedding the Lamanites' blood. Then Moroni told the commander of the Lamanite forces that the Nephite armies would let them live if they would deliver up their weapons of war, and return to their own lands with a covenant of peace, promising that they would not come again to war against the Nephites. The Lamanite commander replied: "…we will not suffer ourselves to take an oath unto you, which we know that we shall break, and also our children" (Alma 44: 8). This Lamanite knew of the extreme hatred he and his people harbored towards the Nephites, and he was certain that they would sooner or later want to come to war again against the Nephites. He didn't want to make a promise he knew he wouldn't keep.
Well, in like manner, how well do you know yourself? Do you have any sins or tendencies towards sin that you wrestle with from week to week? Or, are you perfect? Are you completely capable at this time to "always remember him, and keep his commandments which he has given"…every day, every hour, every moment? You have to ask yourself: Would God want you to make such a promise, knowing you couldn't keep it? What does it do to us personally when we tell someone we are going to do something, and then we keep failing to do it? How do we start to feel about ourselves? If the first reason for taking the sacrament—or our focus—were about renewing our covenants (part of which we have assumed is the PROMISE to keep His commandments), which, realistically, we know we shall break, I fear, over time we would be less and less inclined to want to take the sacrament. (And there would certainly be many among us who would use this idea of inevitable failure as an excuse to not even try to keep the commandments.) But all these would have missed the express purpose of the sacrament, the purpose of the Savior, the purpose of covenants, and the purpose of mortality! However, if instead, our focus were on Christ and remembering His astounding love for us, which moved Him to offer Himself, and submit to the Father, and be the Father's Lamb, slain upon the altar, to rescue us from sin, death, hell, and the captivity of the devil…this great love of our Shepherd for us, even though we regularly fail to do all that He commands…this love would have its profound effect upon our hearts, encouraging us from week to week, to KEEP COMING BACK to Him who loves us so! We would be confident that He who commands us to remember Him has not forgotten us. For we are, after all, in a covenant relationship with Him, bound to Him and He to us. He requires us to enter into these covenants, and He is determined, because of these covenants, to do all in His power to change our natures, cleanse us from sin, and bring us home in a better condition than when we left!
To me, the sacrament is not about our ability to keep covenants, or remake promises that we will most likely break week after week. The sacrament is about the honest desires of our hearts. What does your heart really want? What are your feelings about Jesus, at this very moment? The sacrament prayer over the bread says it's about our willingness…where we manifest outwardly by taking bread into our physical bodies, that we are willing to take Christ into our spiritual bodies, "willing" to take His name upon us, "willing" to always remember Him, and "willing" to do what He has commanded us. He knows we are not yet able to be perfect in all these things. But He is not asking for able. He is asking for willing. According to the words of the prayer, it's not even about looking back at how we've done (even though reviewing and reassessing can always be valuable for us). Rather, the prayer focuses its eye on where our hearts are right now, and the strength of our personal desire to stay with Christ, and not wander from the sheepfold. "…the Lord requireth the heart and a willing mind" (D&C 64: 34).
Some have wondered from the last post if I was insinuating that it was selfish of us to think about renewing our covenants before thinking about Christ. No it's not selfish. But neither is it the best way forward. Let me explain: Jesus wants our worship. Why? Is it because He is a vain Being? No. It's because He wants us to come to realize that He is the God of our salvation. Only He can save us! We cannot save ourselves. He wants us to come to rely on Him for this. In like manner, if our premier focus for taking the sacrament is on our performance, or our ability to keep our covenants, then we shall hardly make it to heaven. The Savior informs us through His prophets that we must rely on His merits alone! (See Moroni 6: 4; 2 Nephi 31: 19; D&C 3: 20.)
I've done a lot of early morning running in my life and sometimes it has been all I could do to just keep running…and not stop and walk. Sometimes I've been so exhausted, so low on energy, and my legs have felt so heavy that it seemed to require every bit of mental exertion just to continue. But, I found that even then, if I could change my focus away from my fatigue to something else, if I could begin to think of something I loved, or something I was passionate about, it wasn't long before I had forgotten the difficulty, and another half a mile had gone by.
In a similar way, as we grip tightly to the iron rod, as we hold fast or fasten ourselves as by the strength of our own arm to the rules and commandments of the Lord, could we be so focused on the fastening, so engrossed in the anchoring, that we forget Him to whom we are anchored? As a branch of the True Vine, could we be so intent on our staying attached, so aware of the tightness of our grip, the straining of our muscles, the bulging of our veins, the trembling effort to hold on, that the real focus of our devotion is on our exertion to staying attached rather than on Him to whom we are attached? He asks us to keep our eyes on Him.
Now, I realize that sometimes it is all we can do to just hold on, and that holding on seems to require every bit of intense, determined gripping possible. But, if we really felt an intense love for our Lord, if we were truly smitten with an overpowering appreciation for Him, and we were confident in our minds and hearts of His love for us, then He becomes the focus of our gaze rather than the rules He has given us to live by.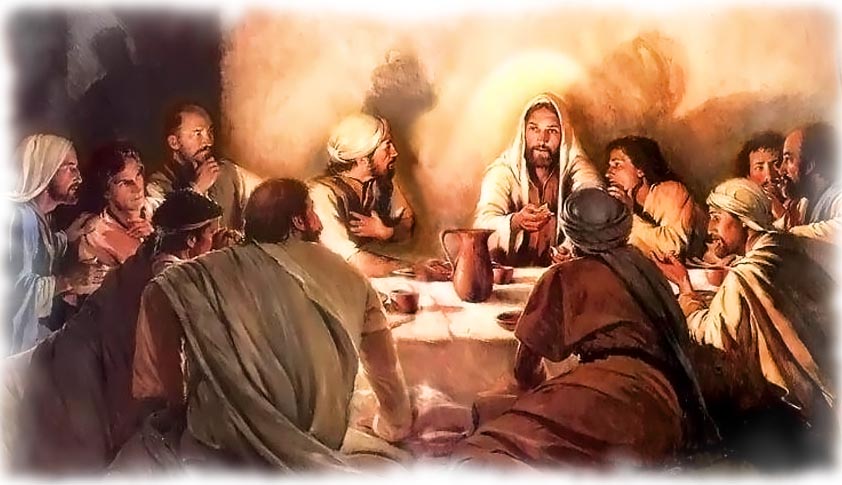 Remember Him. Eat and drink in remembrance of God's Son.
I love this Church and the restored gospel with all my heart, but have felt disappointed at times that our focus as a people has been more on our capacity to keep commandments and less on the bounteous grace of our Lord…more on our need to shape up, and less on Him who shapes us into His image…more on the warnings to stay in the sheepfold, and less on the Shepherd who should be reason enough for us to want to stay there, but who passionately pursues each of us as we wander from time to time. "Prone to wander, Lord I feel it. Prone to leave the God I love." We are broken and only Christ can repair us. We are fallen, and only Christ can raise us up. We are unclean, and it is only Christ who can give us a new heart.